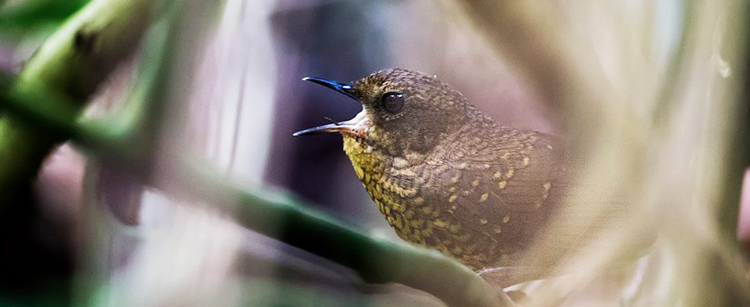 Welcome To Meghalaya Birding
The name Meghalaya literally means abode of cloud in Sanskrit. The state of Meghalaya is the wettest place on the surface of earth. With an area of 22,429 km2 (8,660 sq mi). The state is bounded to the south by the districts of greater Mymensingh and the Division of Sylhet and the west by the Division of Rangpur of the People's Republic of Bangladesh and in the north and the east by Assam.
Meghalaya has annual rainfall record of 1400 to 2000mm.The village called Mawsynram has the highest rainfall in the planet of 467 inches. 70% of the state is forest covered. Meghalaya is the #7 state of India in respect of geographical area under forest cover. It is very rich in biodiversity, endowed with rare species of orchids and medicinal plants. The forest types are Subtropical pine, Sub-tropical Broadleaf, Tropical wet evergreen, tropical semi-green and tropical moist deciduous forests. The traditional conservation areas called sacred groves are mostly located in Jaintia Hills and Khasi hills.
Meghalaya is situated in a transition zone with bird fauna composed of species belonging to several faunal elements. Many species belong to western Indian fauna, while others represent south-eastern, Indo-Chinese or Indo-Malayan fauna. The western birds tend to be found in drier, more open habitats, while a large proportion of the southeastern ones are found in the northeast. A third faunal element includes a number of hill birds, found on the lower slopes of the Himalayas and on the slopes and summits of the northeast Indian hills of which Meghalaya is a part.
Some of the species in this group are endemic to this region, but most of them reach here from southwestern China and northern Thailand. Most of the birds found in winter are migrants from nesting grounds further north. They arrive from Himalayas, Tiber, China and even from as far as Siberia. Most of them spend longer time in winter and some as transit visit. The presence of this faunal species in Meghalaya esp Khasi Hills makes this area a Birders paradise in its own way.
Meghalaya has 2 national park and 5 wildlife sanctuaries. Surprisingly not all of this protected areas come under IBA criteria. Despite being small in area, Meghalaya has rich birdlife. The important birding areas are; Balpakram National park in south Garo hills, Law-Lygndoh in Mawphlang is the most sacred grove in North East India, Nokrek National park, Cherrpunjee and Mawsynram. Species you target are Dark Rumped Swifts, Grey Sibia, Long-tailed & Tawny-breasted Wren-Babblers, and Crested Finchbills etc. Critically endangered species are Oriental White-backed Vulture and Slender-billed Vulture and near threatened species are Lesser Grey-headed Fish Eagle, Red-headed Vulture, White-cheeked Hill-Partridge, Blyth's Kingfisher, Great Pied Hornbill.